We promote health and social care consultations being undertaken for the benefit of our local community, please take the time to complete as it's to the benefit of us all.
Young People on Healthcare
Young People on Healthcare – What You Saying?
Let's hear your voice – tell us your experiences and feelings about local health care.
If you are one of the 222,000 young people living in Leicester, Leicestershire and Rutland aged 11-25 years old, the local health service wants to hear from you.
Children and young people are experiencing the world very differently from how adults experienced it in their youth. Health care has also changed a lot and so has the way it is provided.
The local NHS and other care services want to understand what the needs of young people are right now, so they can improve services and how they are designed.
Get involved and share your views before Sunday 3 March 2024:
Fill out a questionnaire by visiting: bit.ly/youngvoicesonhealth
Follow our social channels:

@NHS Leicester, Leicestershire and Rutland / @NHS_LL / Instagram: @NHSLLR
This is the first large scale engagement of its type involving 11-25 year olds – be a part of it and have your voice heard!
We also want to hear from families of people who are 11-25 years old and NHS and healthcare staff providing services to young people – to get involved, visit: bit.ly/youngvoicesonhealth
Social Care Charging Policy (2023)
Leicester City Council Social Care Charging Policy (2023)
Leicester City Council is proposing a change to its financial assessment for people who receive care. This survey can be filled in by anyone, not just those who receive help from adult social care.
What we are proposing to change:
The Department of Health changed its guidance on financial assessments alongside the Care Act 2014. We plan to bring our assessments in line with the Department of Health guidance. The council is also proposing a change to some of its non-statutory services; services that are not required by law but offer support to people.
Read the full proposal and complete the online consultations by using the following link:
https://consultations.leicester.gov.uk/adult-social-care-health-and-housing/social-care-charging-policy-2023/
Improvements to Health Services in Lutterworth
Have your say on proposed improvements to health services in Lutterworth
The NHS in Leicester, Leicestershire and Rutland would like to hear from local people in Lutterworth and surrounding areas, and anyone else with an interest, about proposals to maximise access to health services.
To respond to the changing needs of people, we propose to significantly expand the number of health services available in Feilding Palmer Hospital by changing the way we use the space in the Hospital. We would permanently take out the inpatient beds and provide this service at home, in a care home, or another community hospital. We would then use the space to provide approximately 17,000 outpatient and diagnostic appointments each year.
This is your chance to find out more about what is being proposed and have your say about important health services in Lutterworth. Your feedback will help us to understand what the proposed changes would mean for you and your family and help us to make a final decision.
Using the following link to have your say:
Living Well with Dementia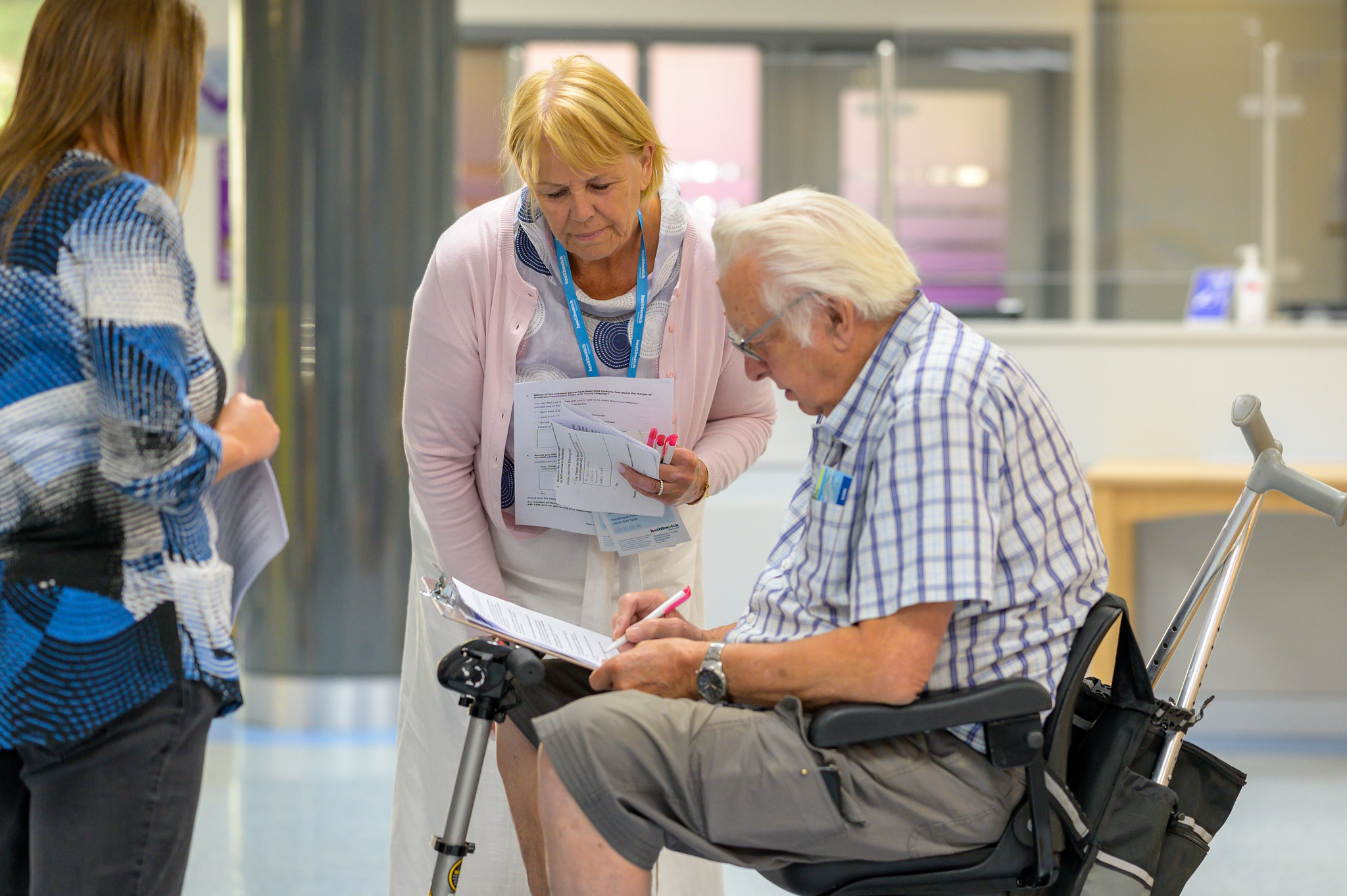 Leicester, Leicestershire and Rutland's Living Well with Dementia Strategy 2024-2028
Supporting and helping those living with dementia and their carers remains a priority for Leicester, Leicestershire and Rutland's (LLR) health and social care organisations.
We want the wellbeing and quality of life for every person with dementia to be uppermost in the minds of all health and social care professionals.
The strategy is for everyone affected by dementia – people with a diagnosis of dementia, their families and carers, and people and organisations who work to support them.
Find out more: https://consultations.leicester.gov.uk/communications/dementia/